OUR MISSION
This project aims to shed light on the energy dynamics within the hog industry in North Carolina. We will explore the complex set of relationships among those with an economic, environmental, cultural and political stake in the industry. We plan to inform, engage and surprise through the multimedia telling of human stories behind the facts.
THE TEAM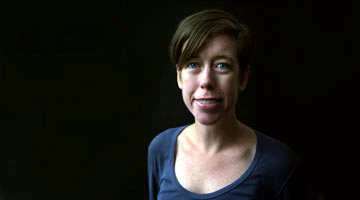 Kelly Creedon
Editor-in-Chief, videographer
kelly@kellycreedon.com | @kellycreedon
Kelly is a visual journalist interested in web-first documentary storytelling. Originally from the Jersey shore, she received a B.A. in Communication from Loyola College of Maryland. Her experience includes a range of community-based media and documentary work in Boston, El Salvador, and most recently her current home of Durham, North Carolina. Past projects include We Shall Not Be Moved and Planet Takeout. She is currently a Roy H. Park fellow pursuing a master's degree in Visual Communication at UNC Chapel Hill. Portfolio: www.kellycreedon.com
Jess Clark
Managing editor, writer
jessie.clark03@gmail.com | @jessclarknc3
Jess Clark is a journalist and a master's student in the School of Journalism and Mass Communication at UNC Chapel Hill. After she finished her B.A. in English at Centre College in Danville, Kentucky, she ended up back in her hometown of Louisville, Kentucky, where she worked as a writer, copyeditor and proofreader for several publications. As a journalist, she focuses on telling stories in print, online and on the air that show how economic inequality intersects with race, gender and public policy. Her radio stories have aired on WUNC and Carolina Connection (WCHL), and her written work has appeared in the Independent and on her blog, www.nctriangled.com.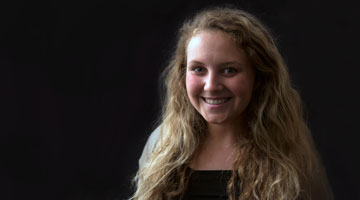 Dree Deacon
Editorial editor, writer
ddeacon@live.unc.edu | @dreeelizabeth
Dree is a rising senior in the UNC School of Journalism and Mass Communication pursuing a bachelor of arts in business journalism, a dual degree program with Kenan-Flagler Business School, and a minor in social and economic justice. Hailing from Chapel Hill, N.C., Dree is a true born-and-bred tar heel. She reports news about the town of Chapel Hill for The Daily Tar Heel. Dree has a background in marketing and public relations, and she has worked for several organizations including WCHL News, Learfield Sports and UNC Summer School to extend their promotional reach.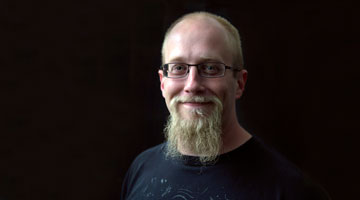 Grayson Mendenhall
Design editor, motion graphics artist
graysonmendenhall@gmail.com | @GKMendenhall
Grayson is an award-winning graphic designer, data visualizer, web programmer, animator, and motion graphic artist. Born and raised in Charlotte, N.C., Grayson earned a B.S. in Journalism with a minor in Graphic Arts from Appalachian State University in 2003. After an eight-year career in the news industry as a reporter, copy editor, and designer, Grayson began teaching courses on graphic design and news writing at the University of North Carolina at Chapel Hill School of Journalism and Mass Communication as well as the UNC Scholastic Media Institute. He is now a second-year Master's candidate and Roy H. Park fellow studying Interactive Design at UNC. His portfolio is available at www.graysonmendenhall.com.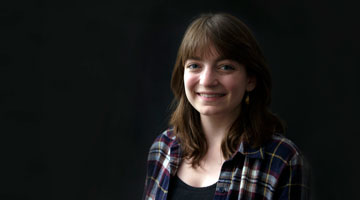 Bailey Seitter
Graphics editor, motion graphics artist
bailey.seitter@gmail.com | @baileycider
Bailey is a 2014 graduate of the UNC School of Journalism and Mass Communication with a B.A. in editing and graphic design. While at UNC, she was art director for Synapse, a start-up iPad magazine, as well as assistant photo and assistant design and graphics editor for The Daily Tar Heel. When not in front of a computer, she enjoys hiking, late-night trips to Waffle House, and buying plants and trying not to kill them. Bailey is planning to move to Atlanta to pursue employment in marketing and design. Her portfolio is available at www.baileyseitter.com/portfolio.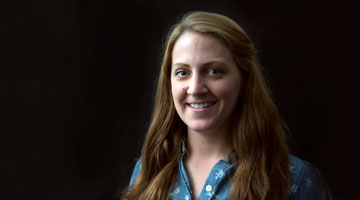 Caitlin Kleiboer
Videographer
caitlinkleiboer@gmail.com | @caitlinkleiboer
Caitlin Kleiboer is a documentary photographer and video journalist. She holds a master's degree in visual communication from the School of Journalism and Mass Communication where she was a Reese Felts Digital Newsroom Fellow. She recently released her thesis project "[un]seen"), a multimedia documentary project about the intersection of HIV and incarceration in North Carolina. Documentary projects have taken Caitlin to Ethiopia, Cuba, Kenya, Malawi as well as the Galapagos Islands where Caitlin worked as a videographer on the award-winning Living Galapagos project. She holds a master's degree in Health Behavior from the University of North Carolina Gillings School of Global Public Health and studied photography at the School of Art & Design at the University of Michigan. Caitlin will be working in video production at Talking Eyes Media starting in August.
---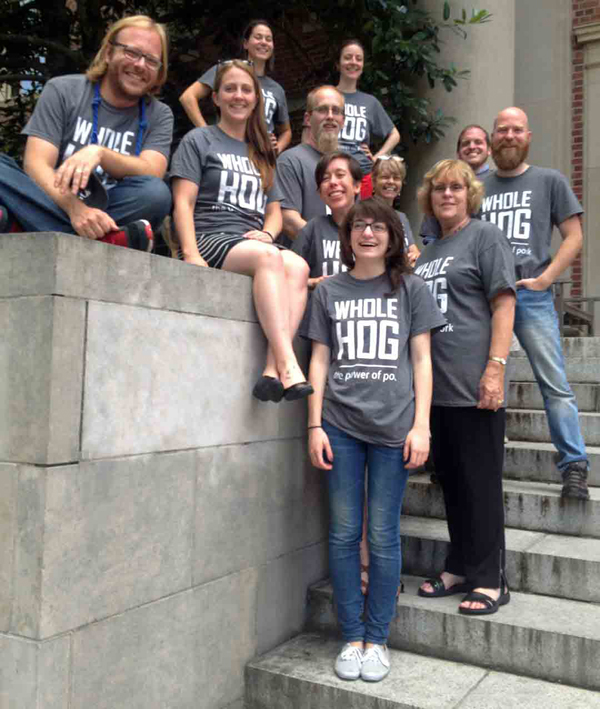 Special thanks
Stephanie Brown
Ethan Butler
Chris Carmichael
Brooks Fuller